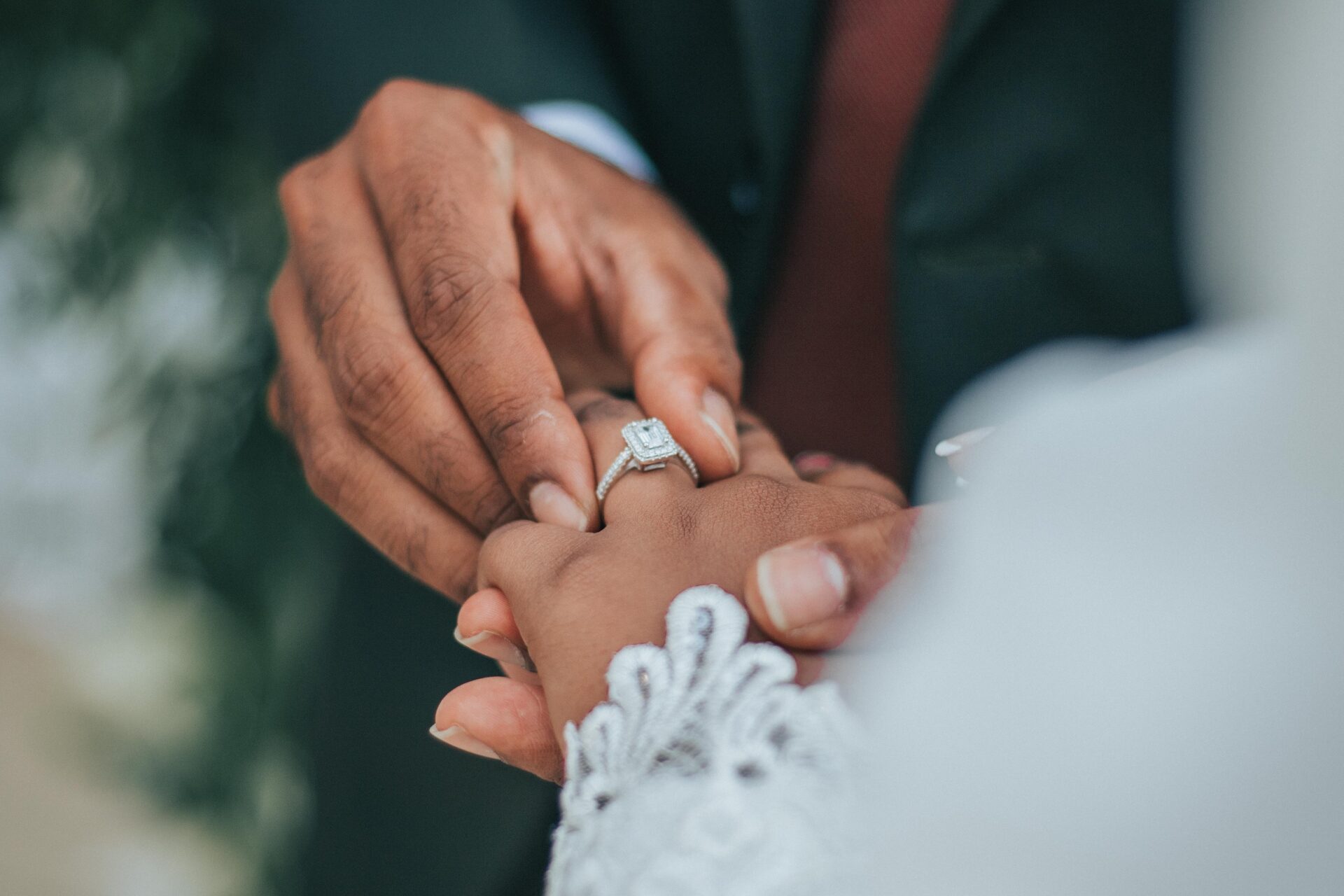 Infusing the warmth of rose gold into winter and spring weddings, Simon Ardem layers and mixes precious metals for timeless, romantic Venetian style
NEW YORK
, 
Feb. 18, 2022
 /PRNewswire-PRWeb/ — Throughout history, tokens of love have been gifted to symbolize commitment and commemorate unions. The presentation of an engagement ring and wedding band embodies this promise and tradition as wearable art—an everyday emblem as enduring as the foundation it represents…a covenant of a couple's dedication to one another. In celebration of a new year and new beginnings, world-renowned bridal atelier 
Simon Ardem
 launches a capsule collection of classic engagement and wedding ring styles, infusing the warmth of rose gold layering and pink accents, alongside traditional all platinum and diamond designs. Inspired by the romance of 
Venice
, where Simon Ardem co-founders 
Ardem and Cynthia Aslanian
 married nineteen years ago, the collection celebrates their love of the city, and the beauty it emanates.
Ardem Aslanian, Co-Founder of Simon Ardem and President of the Armenian Jeweler's Association, says, "Venice stands out as one of the most unique places in Italy, not just for the canals it's famous for, but for its rich history in the arts. The craftsmanship of its city and architecture has stood the test of time. Our inspiration for the Stella Bridal collection pays homage to this beautiful Italian city." Featuring a mix of cuts, from emerald to princess, the collection encourages one to choose a dream ring amongst a plethora of refined designs. The Bovolo Ring, a square Asscher cut platinum engagement ring, displays the exceptional craftsmanship of the New York City atelier. It is inspired by the Palazzo Contarini del Bovolo, a palazzo in Venice famed for its multi-arch spiral staircase, beauty and intricacy—an architectural jewel translated into a wedding jewel.
An elegant twist on the classic engagement ring is the magical Contarini Ring, an Asscher cut, set in 18K rose gold band. The shank of the ring is set ¾ of the way around with rare Argyle pink diamonds, for next level luxury. Named after the Contarini family, the family is one of the founding families of Venice, known for their Italian nobility lineage. The brilliance of the pink diamonds, complementing the rose gold in the setting, adds a breathtaking elegance to this one-of-a-kind piece, perfect for the bride looking for something equally stunning and rare. The Stella Bridal capsule collection's Dandolo Ring is also composed of elegant 18K rose gold and pink diamonds, set with a sparkling round brilliant diamond. It is an homage to its namesake, Enrico Dandolo, a Venetian Doge. Both the Contarini and Dandolo rings are extraordinary, handmade with acute attention to detail and exceptional craftsmanship. Each is wholly unique and rare, as the bond it represents and the wearer who relishes it.
The fourth engagement ring in the Stella Bridal capsule collection is the lovely Loredan Ring, named after the House of Loredan, a political dynasty that shaped both the Republic of Venice and the Mediterranean. Its elegant oval cut diamond is beautifully prong set with four platinum prongs, within an 18K rose gold band. Streamlined and modern, it offers a sophisticated bridal look.
To complement the collection, Simon Ardem offers a variety of wedding bands, which can be mixed and matched with the four signature styles. A 14K rose gold and round diamond eternity band, oval diamond eternity band in platinum, and an East-West emerald cut baguette platinum eternity band each offer a timeless design that pairs beautifully with the Stella Bridal capsule collection engagement rings.
Cynthia Aslanian, Co-Founder of Simon Ardem, says "The warm pink tone of rose gold is a perfect complement to pure platinum, adding a unique twist to this timeless collection."
For those looking to embrace the romance, history and beauty of Venice in their bridal look, Simon Ardem's Stella Bridal capsule collection offers picture-perfect designs that reflect the vision and beauty of the wedding day, as well as the future together, while maintaining timeless style for the bride-to-be.
For more information about Simon Ardem, email simonardem@gmail.com, call 212- 398-7160, or visit simonardemny.com. For inquiries regarding this press release, contact Pietra Communications, at info@pietrapr.com, or by calling 212-913-9761.
About Simon Ardem
Simon Ardem is a boutique jewelry house specializing in white and colored diamond jewelry.
Its unique collection is the result of the combined talents of a New York based team of designers, and highly skilled artisans. With over three generations of experience, the company has established relationships with suppliers around the world, acquiring the finest diamonds for its finished pieces. Simon Ardem's focus is on achieving the finest jewelry through excellence in design and craftsmanship.
Media Contact
Olga Gonzalez, Simon Ardem, 212-913-9761, info@pietrapr.com
SOURCE: Simon Ardem