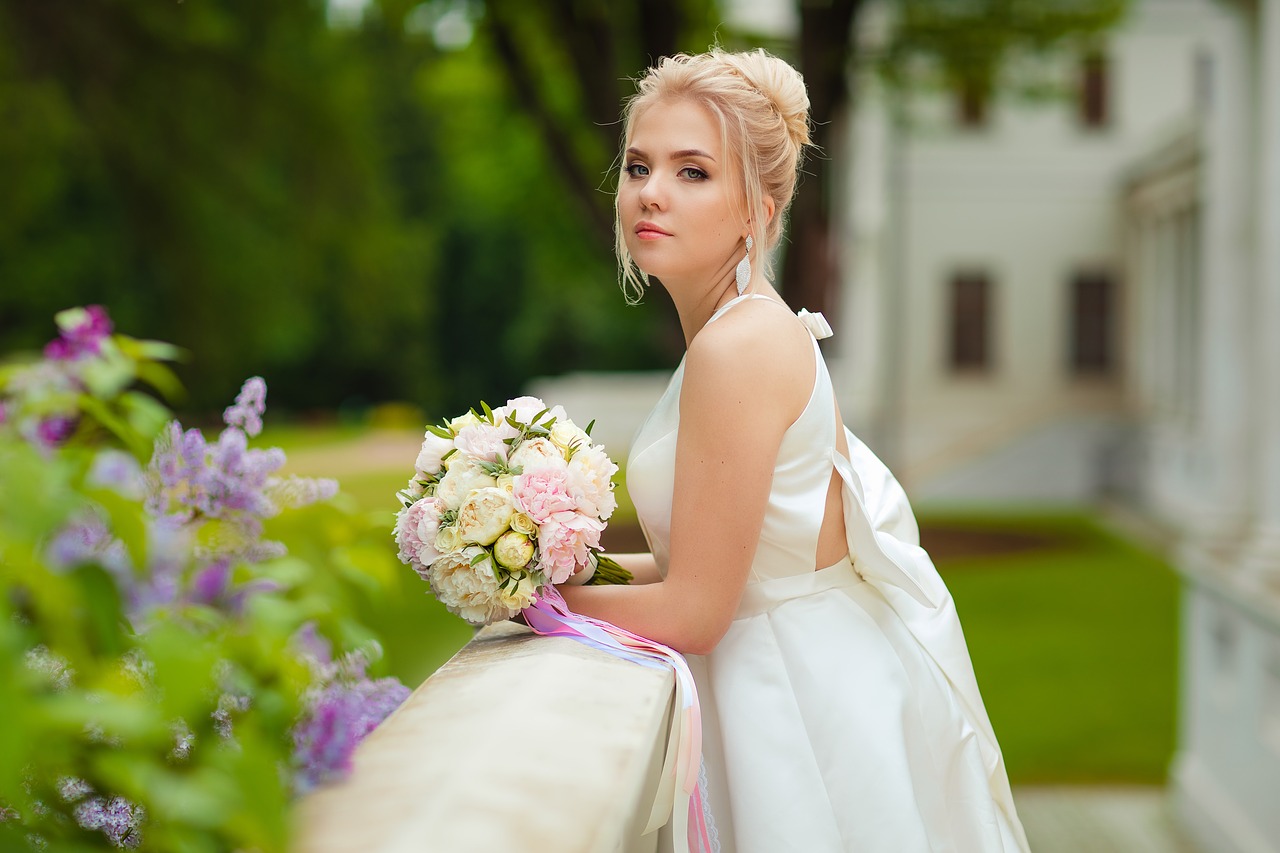 Bridalfashionmonth.com returns as the consumer-facing destination where shoppers can view 1,000+ of the newest wedding dresses and styles revealed at New York Bridal Fashion Week, and find local retailers who carry them
NEW YORK (PRWEB) OCTOBER 13, 2021
Love Stories TV Inc., the leading video platform for wedding planning and inspiration, has unveiled the new bridalfashionmonth.com, a virtual hub where shoppers can browse the newest styles revealed at New York Bridal Fashion Week and find local bridal salons who carry them.
Historically Bridal Fashion Week has been an insiders-only event where editors, VIPs and buyers exclusively get to experience designers' newest collections. The styles are then filtered to shoppers through a fractured universe of social media posts and blog articles creating a confusing and often frustrating experience for consumers shopping for their weddings.
In an effort to democratize and improve the bridal fashion shopping experience, and help its millions-large community shop for their weddings, Love Stories TV has revealed the new bridalfashionmonth.com: a destination for shoppers to view 1,000+ of this season's latest wedding dresses and fashions and find local retailers who sell them.
"Every year editors and influencers from all over the world come to New York Bridal Fashion Week to see and experience the latest collections. But consumers, who are actually shopping and planning for their weddings, get limited access to the shows, presentations, and collection reveals. At Love Stories TV our mission is to make it easy and fun for couples to find ideas, pros, and products for their wedding. We consistently hear from our community that shopping for wedding fashion is one of the most exciting but also challenging parts of their planning journey and so we're thrilled to be breaking down barriers and providing solutions to our community." says Rachel Jo Silver, founder and CEO of Love Stories TV.
The site hosts 1,000+ images and videos from top bridal fashion designers like Galia Lahav, Amsale, Morilee Madeline Gardner, Vera Wang Bride and Kosibah with more designers being added every day. "We are so excited to be partnering with Love Stories TV to reveal our newest collection on bridalfashionmonth.com. We're always looking for ways to make it easier for our soonlyweds to discover the styles they love and connect them with local retailers who carry our designs. Love Stories TV has always been at the forefront of modernizing the bridal fashion shopping experience and we're thrilled at the potential we see with bridalfashionmonth.com as a way to serve our customers." says Madeline Gardner, Designer and Creative Director for Morilee.
Love Stories TV plans to update bridalfashionmonth.com throughout the year as designers release new collections with particular focus around New York Bridal Fashion Week which happens twice a year in October and April.
ABOUT BRIDALFASHIONMONTH.COM
Owned and operated by Love Stories TV, bridalfashionmonth.com is the consumer-facing destination dedicated to showcasing all of the newest wedding fashion debuted during Bridal Fashion Week and throughout the year. On bridalfashionmonth.com shoppers can browse 1,000+ of the newest wedding dresses and bridal fashions and find local retailers who sell them. Participating designers include Galia Lahav, Amsale, Morilee Madeline Gardner, Lihi Hod, Calla Blanche, Verdin, Sareh Nouri, Grace Loves Lace, Anne Barge, THEIA, Vera Wang Bride, Kosibah, Rita Vinieris, BERTA, Enuara, Peter Langner, Allison Webb, Nadia Manjarrez, Francesca Miranda, and more.
ABOUT LOVE STORIES TV
Love Stories TV is the first and only media company powered by real, professionally-produced wedding videos. With an audience of nearly 6M social followers, and 32M+ unique monthly viewers, the company connects soonlyweds with wedding ideas, products, and pros on lovestoriestv.com and across its social channels. Founded in 2016, Love Stories TV has built an evergreen library of 20,000+ real wedding videos spanning 116 countries, enriched with data like location, style, culture, and the 60,000+ wedding industry professionals and products who participate in the events. Love Stories TV has the industry's largest and fastest-growing YouTube channel, only Snap Discover Channel, as well as deeply engaged audiences on Instagram, TikTok, Pinterest, Amazon Prime Video and more. They also provide inspiration and resources to our audience through an offline and virtual events business, influencer activations, and podcast.
Contact: pr@lovestoriestv.com