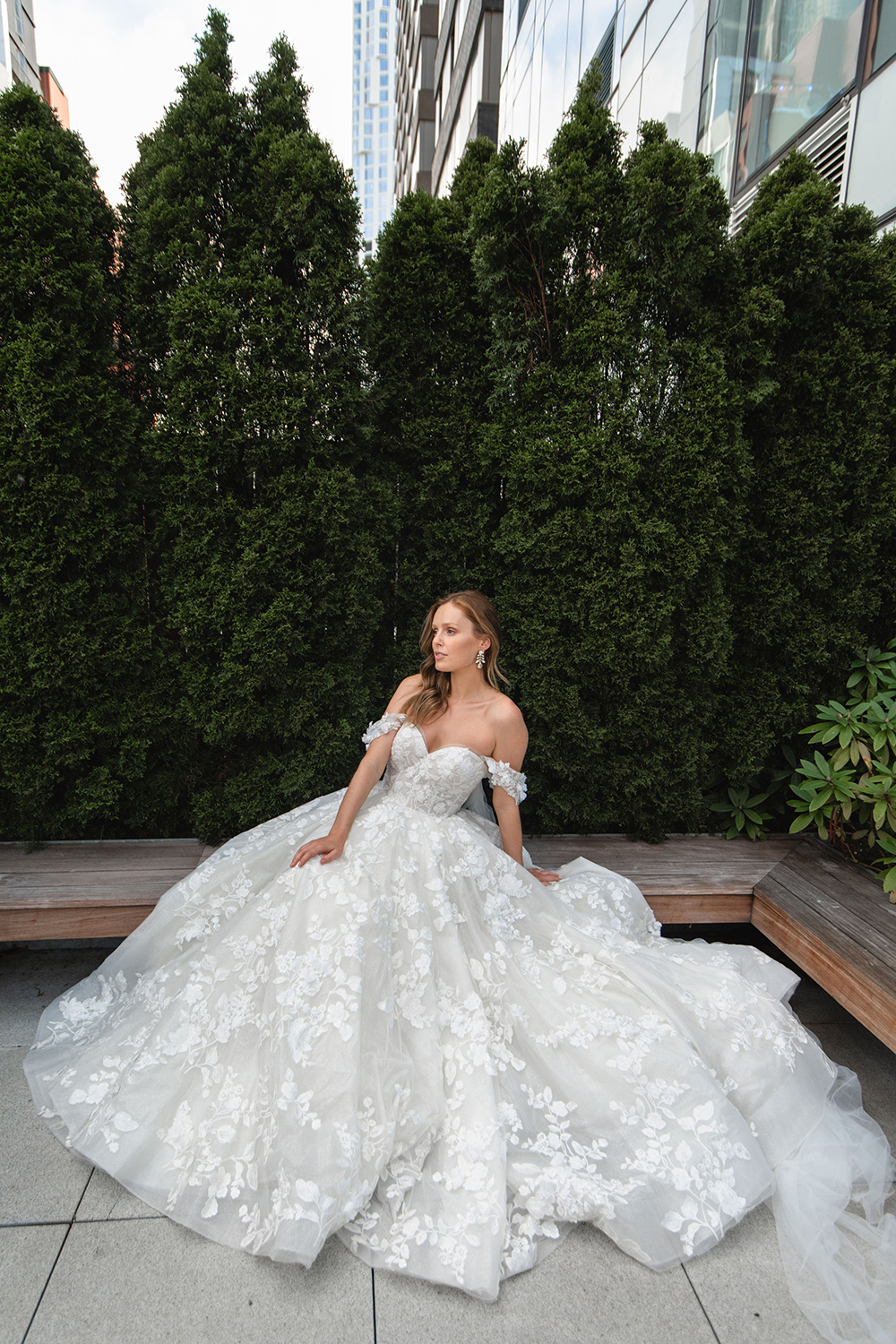 All-new designs for the fashion artist in every bride
LENEXA, Kan. – December 8, 2020 – (Newswire.com)
Now available at stores across the globe, Martina Liana and Martina Liana Luxe have introduced their newest collections for brides with an artistic eye and a passion for detail. Inspired by brides who find beauty in every circumstance to create the wedding of their dreams, both collections offer striking, unexpected design elements through fashion-forward gowns that turn every bride's look into a work of art.
"Now more than ever, brides have realized the importance of relishing in the beauty around us," said Martine Harris, Head Designer and Chief Creative Officer of Martina Liana and Martina Liana Luxe. "That is why these collections are all about offering artistic, innovative design creations that embody what it means to take something unexpected and make it truly extraordinary."
Rich, textured laces and embroidery techniques feature everything from striking geometric shapes to lively florals that almost seem to float off each dress. The nature of every pattern and the way in which the laces are placed throughout each silhouette are what make the Martina Liana brands truly stand out among the rest.
Of course, a work of art wouldn't be complete without a statement. This season also features a variety of bold, head-turning embellishments like high-volume puffed sleeves, streamers and detachable trains to take a look from simple and elegant to red-carpet ready.
To find a store or to view the entire collections, please visit MartinaLiana.com.
About Martina Liana
Risen from the creative vision of Head Designer and Chief Creative Officer Martine Harris and her international design team, Martina Liana has taken the world stage as a leading bridal fashion label—with the idea of giving every woman the chance to bring her bridal visions to life through custom design. From luxury fabrics and glamorous beadwork, to the world's finest laces—these heirloom-quality details create elegant designs for the bride seeking a fashion statement that is one of its kind, and truly her own.
About Martina Liana Luxe
From award-winning bridal designer Martine Harris her international design team comes Martina Liana Luxe—an exquisite collection inspired by the bride with an eye for detail and a taste for the finer things. This exquisite collection invites brides to explore our designers' most personal interpretations of world runway trends—each personally handcrafted for a flawless, couture fit.
Source: Martina Liana