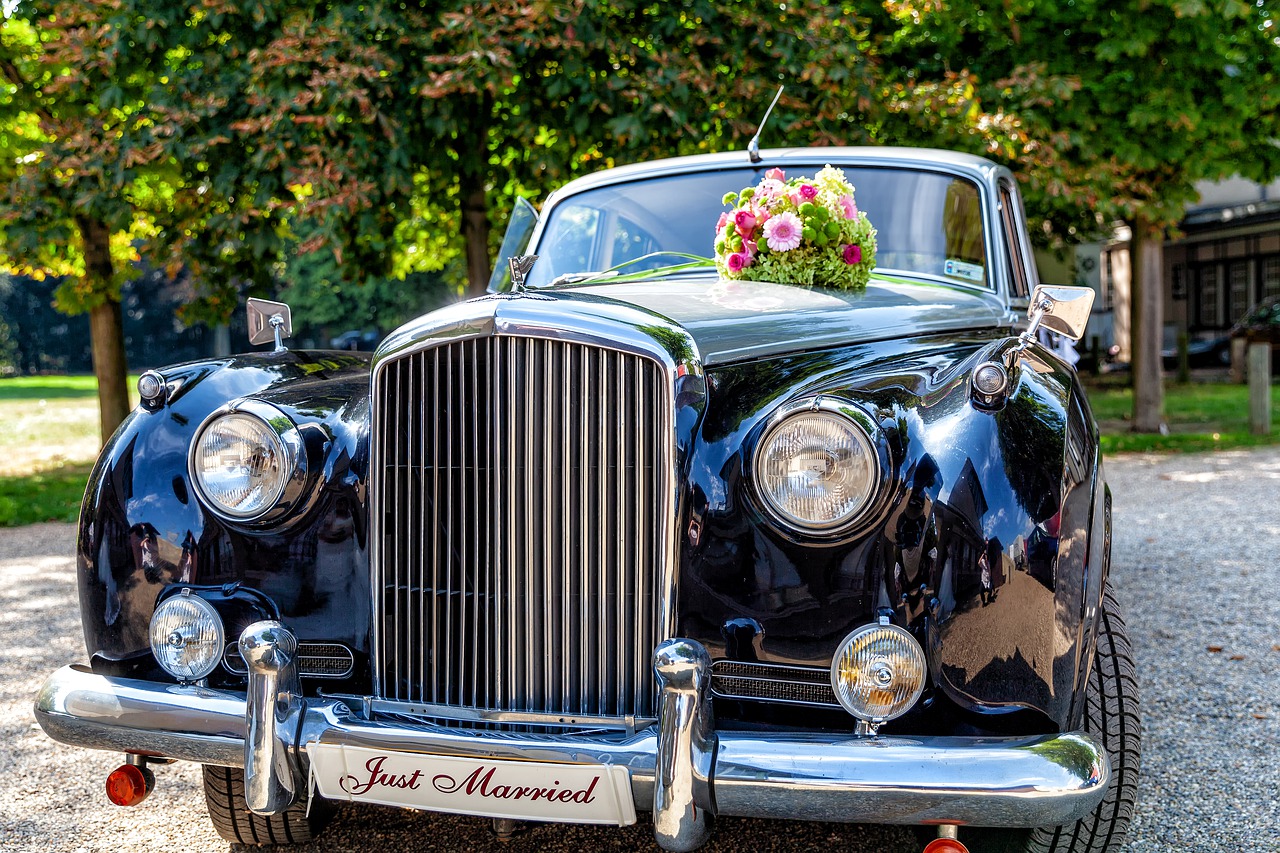 The 2021 WeddingWire Newlywed Report: COVID-19 Edition Reveals a Continued Increase in Ceremony Livestreams, Shift Toward Hometown Weddings, and Rising Popularity of Minimoon Adventures
NEW YORK–(BUSINESS WIRE)–In the face of a global pandemic, millions of couples were forced to quickly shift their wedding plans and adapt to a myriad of unexpected circumstances in 2020. WeddingWire—a leading international wedding planning resource that helps couples around the world plan their weddings—revealed today the 2021 WeddingWire Newlywed Report: COVID-19 Edition, which offers insight into the 43% of couples who continued with their ceremony and reception in 2020, and the resulting influence they had on the future of wedding trends. Of those couples, 35% had all wedding plans finalized, while another 53% had almost everything planned before needing to work alongside their wedding professionals to make the changes necessary to have a safe and memorable wedding day. Whether it was keeping guests socially distanced at the ceremony (62%); embracing a virtual element like livestreaming so guests unable to attend could watch from home (43%); incorporating personalized masks and face coverings (33%); and/or reducing guest size (66%), couples made significant adjustments to their plans due to COVID-19 that are likely here to stay—even for post-pandemic weddings.
"It's astonishing to see how the wedding industry—from the wedding professionals to our couples—has been able to adapt to the many changes resulting from COVID-19, ultimately turning those changes into fun, innovative planning experiences and celebrations," said Jeffra Trumpower, senior creative director at WeddingWire. "Whether it was incorporating a livestreaming component so that every member of the wedding party can celebrate for the virtual bachelorette, or even how couples have been taking minimoon road trips to explore a local national park, these different yet exciting trends are definitely here to stay."
The COVID-19 Shift for Pre-Wedding Celebrations, Ceremonies and Honeymoons
Streaming Wedding Celebrations and Digital Wedding Planning Tools
While technology was already an increasingly popular resource for couples, during the pandemic it played a more integral role in everything from making adjustments to existing plans, to the way couples hired and worked with their wedding professionals. According to the study, one-third of couples used online chats to speak with their wedding pros and 32% of couples scheduled video chats, an increase of 15% since 2019 and a trend that's highly likely to increase in years to come. In fact, one in ten couples met with their wedding pro team entirely virtually without meeting in person prior to their wedding day. Wedding professionals have also taken the virtual capabilities in stride, with 35% of pros using social media and video chat to connect with couples getting married in the 2021 season, and 19% of beauty and makeup professionals offering virtual styling appointments. As a way to help them connect virtually with the wedding professionals who will create their special day, couples were also able to lean on WeddingWire digital tools including the 360° Virtual Venue Tours, Rescheduler, and the Vendor Concierge—a virtual concierge chat system that helps couples refine their list of options based on preferences, wedding date, budget, location, and other details.
Technology also played a larger role leading up to a couple's wedding day, with 60% of those that needed to reschedule all or part of their plans—an unfortunate circumstance that happened frequently in 2020—choosing to communicate changes to guests via their wedding website and 58% sharing updates via text message. Additionally, nearly 50% of couples created FAQs to share specific details around the number of attendees, health and safety measures, and location updates. When it came to hosting pre-wedding events—including bachelor, bachelorette, and wedding showers—within the parameters of social gathering restrictions, 19% of couples chose virtual celebrations with friends and family. Additionally, of the 80% of women who said their attire was impacted due to COVID-19, 45% opted to do more research online and visit fewer stores in person than originally planned. Finally, while 43% of couples chose to incorporate a virtual or livestreaming option on their wedding day, the majority (77%) focused only on streaming the ceremony, which is likely to be a popular offering that couples provide to guests unable to attend weddings in the future.
Hometown Weddings and the Rise of Outdoor Wedding Venues
As a direct response to local and statewide restrictions due to COVID-19, many couples made the decision to change where they were originally planning to get married, as well as their guest count. For roughly 45% of couples, that meant changing their wedding venue location, with one in five going as far as changing the city, state, and even the country in which they got married (21%). While couples continued to get married in the town they live in at the same rate as previous years (57%), just over 40% of couples got married in theirs or their partner's hometown in 2020—an increase of over 15% since 2019. However unexpected the change in location was for couples, over 70% still chose to book a ceremony and/or reception venue for their wedding celebration, with barns and farms (18%) becoming the top venue option as couples gravitated toward venues with outdoor capabilities and options. Given the increased health and safety benefits of having an outdoor celebration, there was an 11% increase in outdoor ceremonies and a 16% increase in outdoor receptions compared to 2019. In fact, in 2020, nearly 60% of receptions were either fully or partially outside, compared to 43% in 2019. Another popular and COVID-19-specific location option for about a quarter of couples was hosting their celebration at home or at a friend or family member's home—usually in a backyard. In addition to hosting their celebration in an entirely or almost entirely outdoor setting, roughly one in four couples also chose to limit the number of guests in attendance to less than 25, despite differences in state gathering restrictions and regulations.
The Popularity of Minimoons, Outdoor Adventures, Sightseeing and Road Trips
Whether it was an originally planned honeymoon, a minimoon—a miniature honeymoon lasting a few days instead of one or two weeks—or even a staycation at home, more than 70% of couples who got married in 2020 did or still plan to go on a post-nuptial vacation together. Unsurprisingly, as a result of COVID-19, most couples needed to adjust their honeymoon plans in some way, with 43% needing to change the location of their destination. Of those couples who planned a post-nuptial vacation, just over 50% still chose to go on a honeymoon, with the majority flying to their intended destination (71%). Most couples went to the beach (58%) and roughly one-third opted for a more nature-oriented experience, with more popular honeymoon types incorporating an all-inclusive (28%), sightseeing (22%), or luxury trip (22%). Alternatively, giving way to an increasingly popular trend among couples who will honeymoon in the future, 25% of couples chose to take a minimoon in 2020, with 78% driving to a destination including a beach trip (39%) or outdoor adventure (31%), and one in four hitting the road to explore areas closer to home.
Couples Work Alongside Wedding Vendors to Creatively Adapt to Unexpected Circumstances
A Continued Emphasis on Social Distancing and Health and Safety Measures
Now more than ever, couples are relying on their wedding professionals to ensure health and safety measures are incorporated throughout their celebration. While couples hired 12 wedding pros on average in 2020—only three less than 2019—nearly half of couples getting married needed to make changes to their team of pros, including adjustments to scope of work (77%) to accommodate unexpected circumstances, such as hiring more staff to attend to new seating zones for proper social distancing, or securing heaters to keep guests warm outside. Also, not surprisingly, about 23% of couples who had a ceremony or reception hired a wedding planner to help navigate the wedding planning process in 2020. Despite the challenges prompted by COVID-19, 78% of couples said their wedding pros were understanding of their unique situations and open to working with new requests and updates, an excellent testament to the resilience of the industry.
Smaller Celebration Due to COVID-19, Bigger Focus on Decor and Food
Of the couples who needed to make adjustments to their wedding professional team in 2020, nearly one in five hired more vendors than initially anticipated, most notably those in the food and decor industries. It comes as no surprise, as 40% of those couples chose to incorporate new products or features like a unique floral archway or dramatic lighting—both popular 2021 wedding trends—to create a focal point for a backyard wedding ceremony. That unique feature was also likely captured by a photographer, the most popular wedding pro hired (94%) for weddings in 2020. When it came to guest experience and personal touches throughout their celebrations, some couples really made their mark through food and beverage services, providing guests with elevated offerings such as butler or bottle service. Also, to accommodate for health and safety measures, one-third of couples increased the catering staff; 77% changed seating to allow for more space and less guests per table; 44% served food outside; and 13% had their caterers use a plexiglass display box to keep food protected. While these modifications to service were certainly unique to 2020, many couples chose to incorporate tried-and-true traditions into their day, including the classic cake-cutting ceremony (86%) and offering an open bar (70%).
Bridal Salons and the New Try-On Experience: COVID-19 Influences Wedding Attire
With COVID-19 affecting so many aspects of wedding planning, it's no surprise that there have been changes to the wedding attire shopping experience. In fact, over eight in ten of female-identifying consumers say the pandemic impacted at least one aspect of their attire search or selection, with the most impacted being their try-on experience (53%) since fewer loved ones were able to join them due to social distancing and gathering restrictions. Additionally, while there was a greater reliance on digital resources throughout the research and selection process, nearly all women (92%) said they visited at least one store in person prior to making their decision.
"We are taking COVID very seriously, as the health and safety of our clients and our staff is our top priority. That said, we want to be sure that we can still provide a memorable shopping experience for our clients," said Beth Chapman, owner of The White Dress by the Shore and founder of Beth Chapman Styling + Consulting. "We are limiting our guest count to two at the moment for bridal appointments, so we have had to get innovative in the way that brides share their shopping experience with family and friends. Our boutique is in a historic home with a large front wraparound porch, and when the weather permits, we have additional guests sit on the front porch and the bride models the gowns in front of our large picture window so that they can feel part of the experience. We set those up on the porch with an iPad so that they can Zoom or FaceTime and share feedback with the bride."
Despite having its impact on the wedding attire planning process, the pandemic was less likely to influence the attire couples chose to wear during the ceremony, with only 10% of women saying their attire changed and 14% saying their partner's attire changed. Wedding style was actually consistent with previous years despite COVID-19; the average dress cost remained at $1,600 and there was a continued preference for white attire (85%). Additionally, with men's attire, the trend continues to shift toward less-formal wear, with 70% wearing a suit or something more casual than a tuxedo, a significant increase from 54% five years ago.
Even though the pandemic impacted a number of wedding planning experiences, couples and wedding professionals proved their resilience and creativity, paving the way for the unexpected trends that will likely be seen in years to come. Plus, with WeddingWire's convenient online and app-based tools and access to hundreds of thousands of local vendor reviews, couples can seamlessly move past the stress, have a memorable wedding planning experience, and look forward to celebrating their special day.
About WeddingWire
WeddingWire is a trusted online and app-based marketplace, connecting couples with local wedding professionals across the US and internationally through WeddingWire.in and WeddingWire.ca, with a suite of comprehensive tools that make wedding planning easier. Operating within the $250 billion global wedding industry, WeddingWire helps couples find the right team of wedding professionals to plan and execute a wedding celebration personalized to them. Couples planning their weddings can read millions of vendor reviews and search, compare and book from a directory of hundreds of thousands of vendors local to them. Visit WeddingWire online at WeddingWire.com, WeddingWire.ca, and WeddingWire.in and follow on social media: Facebook.com/WeddingWire and @WeddingWire on Instagram, Twitter, and Pinterest.
Contacts
Lauren LaBelle
Manager, Public Relations & Brand Marketing
pr@theknotww.com